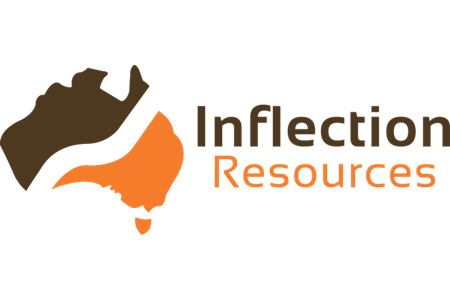 This recap will cover Inflection Resources' recent news, quarterly highlights,

top media, current capital structure, and upcoming events.
The Company recently intersected strong porphyry-style alteration at the Duck Creek target
Hydrothermal alteration intercepted in drill hole DCKDH002 is interpreted as being indicative of porphyry-related potassic alteration overprinted by sericite-carbonate alteration. This alteration is significant and provides strong encouragement for step-out follow-up drill holes
The Company considers the geological setting highly analogous to the Northparkes mine located approximately 200 kilometers to the south.
The drill is currently testing additional targets at Duck Creek with a focus on distinct curvilinear magnetic patterns. The Company is completing priority step-out drilling from hole DCKDH002 where favourable porphyry-style alteration has been intercepted.
Samples from holes DCKDH002 and 003 have been submitted to the laboratory for analysis with results expected in the coming weeks.
Exploration Target Pipeline & Status
Dig Deep The Mining Podcast | Fast progress for Inflection Resources and Headwater Gold
Alistair Waddell, President & CEO -"We are very comfortable at taking a swing on greenfield targets that have the potential to deliver a tier one copper-gold discovery"
New Orleans Investment Conference | New Orleans, USA | October 19th – 22nd, 2022
We look forward to seeing you there!
If you have any questions or would like to share your thoughts please do not hesitate to reach out via email at bzerb@inflectionresources.com or by phone at +1-778-867-5016